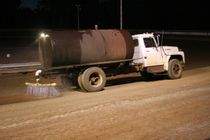 The crew was working on the track, when we arrived... clear until the moon was high.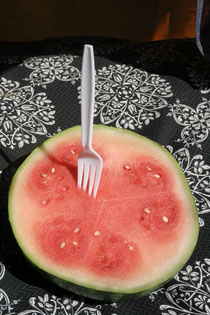 We crawled out of our tent to enjoy a breakfast of sweet watermelon, from the Farmer's Market.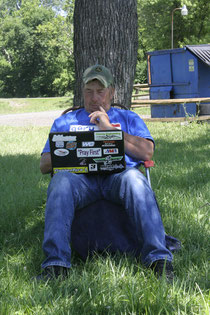 Chew touched base with our online friends and followers, while I got the camera gear ready. It was going to be a busy day!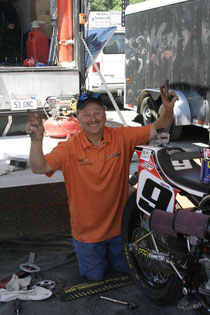 I LOVED being greeted with warm smiles, joyful welcomes, and open arms, as we walked into the pits! We went in a bit later, to give all of the riders and crews first place in the registration line. As a result, they were busily wrenching and tuning, when we came in... and STILL took the time to make us feel welcome. GREAT PEOPLE!!!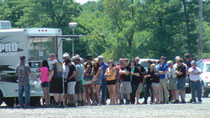 The line at registration. 
  I'm not sure that our decision to wait, and let the racers and crew go first, helped... but we tried.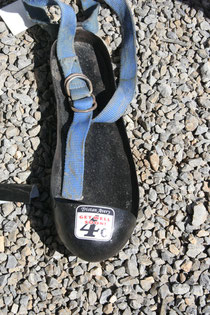 It seemed like EVERYONE (including us!) was sporting these stickers, to support 15-year old Tristan Avery as he recovers from the injuries he sustained during the Amateur Grands.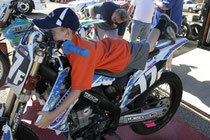 Jacob Vanderkooi demonstrated how HE plans on doing the Mile Tuck, when it's HIS turn to race at the Springfield Mile.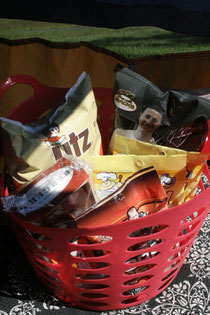 I LOVED this "Welcome to Maryland" basket, from Julia Isennock! Crab-seasoned popcorn, chips, and sunflower seeds... Berger chocolate cream cookies... and two bags of caramels!!!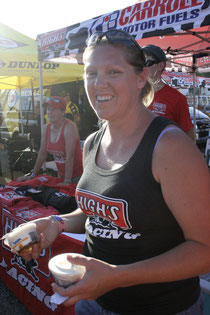 We weren't the ONLY ones spoiled by the Isennocks (and High's Dairy)... they were handing out free chips, iced tea, and ice cream sundaes to the fans, during Open Pits.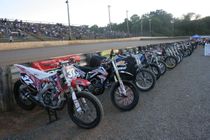 The bikes sat, ready for action...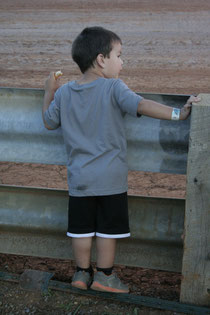 All eyes were on the track, as the anticipation began building.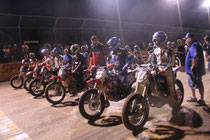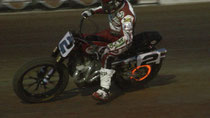 (Lighting effects... courtesy of Kenny Coolbeth, Jr)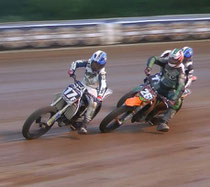 (Action... courtesy of EVERYONE)