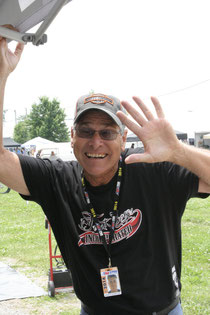 We were thrilled to receive so many warm greetings, as soon as we arrived at the beautiful half mile Lima cushion track!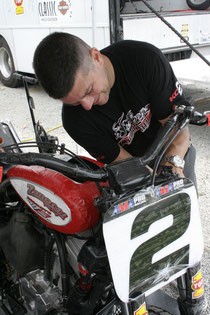 The riders and crews were busy, trying to protect the paint on their bikes and helmets from the pea gravel blasts. This means duct taping everything.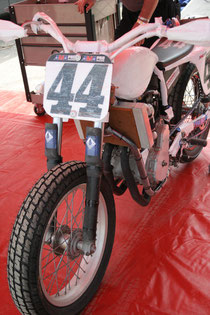 (And I do mean, EVERYTHING!)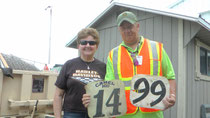 It is always so wonderful to see our old friends, at the track...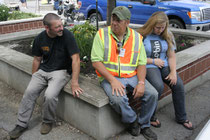 ... And, meeting new ones!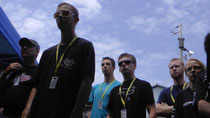 Race Faces, during the Riders' Meeting... so intense!!!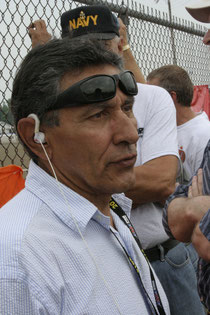 We lined up to watch practice. We had lots of good company, at the fence!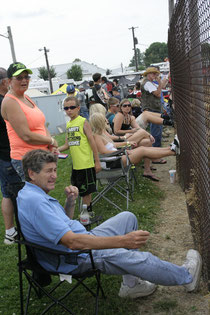 Lots...and lots... and lots of good company!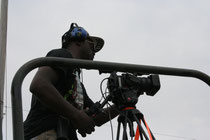 The Fans Choice TV crew were in action... meet the Turn 1 Camera Guy!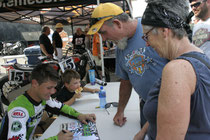 The fans flooded the pits, during Open Pits, getting autographs and meeting their heroes.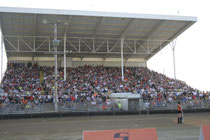 When the Heats started, the Grandstands were already nearly-full. Soon, the bleachers along the straights would also be full, and spectators would stand (shoulder-to-shoulder) around the fence!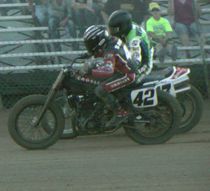 As is typical, on the Allen County Fairgrounds half mile, there was a LOT of close racing!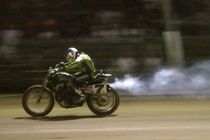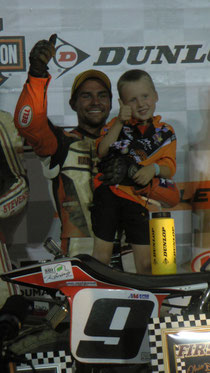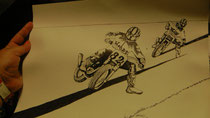 The excitement continued, when we got home and discovered this incredible birthday gift from our friend, Bill Bond... a drawing he made, in ink!!! What a great portrait of the Woods boys!!!